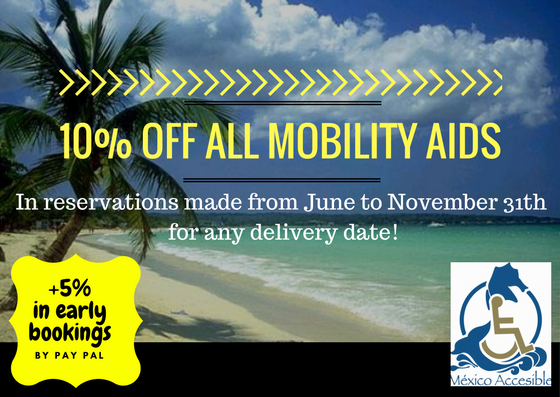 México Accesible. Enjoy paradise and sunsets, admire its picturesque surroundings and security that characterizes this beautiful port. That is why we want anyone to travel with equal rights, dignity, comfort and enjoyment; receiving the friendliness of the local people involved and the natural environment of the wonders México Accesible can offer in Puerto Vallarta.
México Accesible borns from the union of ideas and knowledge of two people. Adding their enthusiasm, love and dedication to make traveling a worthwhile and carefree experience..
México Accesible is created with the main purpose of serving those who have not found the services that meet all their needs, such as people with special needs, seniors or any with any other factor that requires medical or personal care.
The México Accesible services have been carefully studied and made possible by their owners,. whom, with their team, offer personalized attention.
They are working for a common goal, and each provide services that meet specific needs of our travelers. Together, they have become a successful and proud company, offering specialized products and services so that you simply enjoy.
Taking care of our customers is our main goal, and we are focused on providing all the necessary equipment for people with special needs, such as wheelchairs, showers with special support and other tools which are delivered to your hotel or condo.. We also provide medical care.